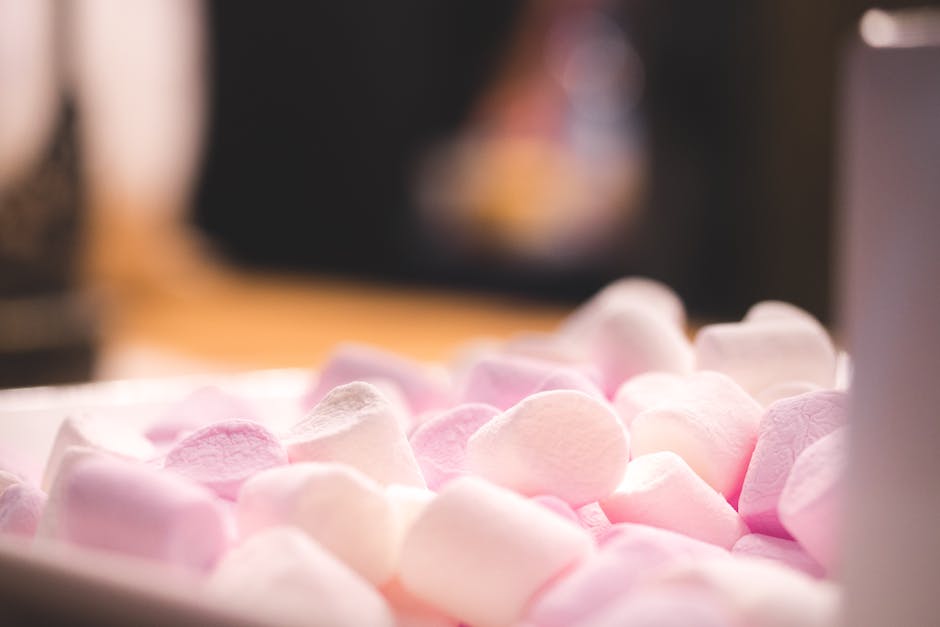 I've been chewing on Psychology books and studies lately, as per usual.
Recently, I've been mulling over The Marshmallow Test. It's a famous study, one many readers might've heard of. It essentially goes along the lines of: child can choose to eat a marshmallow, OR delay gratification to get 2 later. The experimenter, who tested on Stanford preschoolers, then followed up with the adults. He saw a positive correlation between self-control and higher SAT scores, higher income, lower BMI, etc. In other words, many of the children who could exercise self-control in The Marshmallow Test had better life outcomes.
But, as it often happens, the study was mildly bastardized, causation was surmised from correlation, and people took it too far. They figured that all a kid needed was self-control from candies to succeed in life; they worried when their child gave into fluffy desires. Amid the psychology revolution, where countless scientists are now trying to "disprove" popular studies (which, by the way, is not possible–nothing in psychology is provable, and there's always a chance that the outcome was due to chance), one psychologist sought out to disprove the findings. He stumbled upon a larger data set compiled by the NIH, which had also conducted a similar experiment on children. He then followed up with the adults, and found that, if controlled for education and income, the correlation was not nearly as strong.
The conclusion? That The Marshmallow Study's findings were fake! Null! The correlation was there, but barely! What really mattered was the child's income background, and their family's resources! The initial sample consisted of Stanford babies, privileged babies! Self-control meant nothing! Delayed gratification was not worth teaching in schools!
At least, that's how many popular news sites framed it. But as I read The Marshmallow Test written by the Walter Mischel himself (the mastermind behind it all), I realize his thesis, and studies, are far more nuanced than "marshmallow decision => life outcomes." In the book, he explores his interest in self-control, and influencers of self-control, such as biological disposition and environmental factors. He opens with a primary idea that self-control may be malleable, perhaps worked like a muscle. By no means did Mischel imply that self-control was a you-have-it-or-you-don't trait. As he tweaked his experiments, he noticed that various factors affected the children's decision to delay gratification: whether they trusted the experimenter, how old they were, what gender they were, and what questions they were asked.
In addition, he notes the crucial interplay of biology and environment on self-control and life outcomes. Resources–including income and schooling–matter. He writes of a boy living in poverty who wins an educational lottery to a better school. At this school, educators didn't shit on him; they encouraged him when he did well, punished him when he performed badly. He learned from these experiences, described the program as 'saving' him, and subsequently attended Yale. His life outcomes had more to do with just self-control, but perhaps they had something to do with it.
At the same time, it's facetious to assume that self control (and, while we're on the topic, Duckworth's idea of grit) is all a child needs to succeed. Of course family income matters. It matters–a lot. The greatest predictor of a child's adult income is how much the parents make. And so while delayed gratification may be of importance in certain situations, odds are, it probably won't cancel out the impact of poverty on a child. If resources are scarce, and short-term goals are prioritized (understandably), then delayed gratification won't cause that upward life trajectory.
But given a person does have the resources to delay gratification, it seems obvious that it's an important trait. For kids who get high standardized test scores, they delay the gratification of fun-right-now, for dull studying. For people who want to lose weight, they delay the gratification of rich cheesecake, for a lower scale. For people who want retirement savings, they delay the gratification of early gifts and vacations, for a financially secure future. Of course the capability to not cave into impulses can lead to better life outcomes. That is, given a person has the means–the test material, the food, the money–to even delay gratification.
Delayed gratification won't close the educational gap between the rich and the poor. It won't give children the full toolkit to succeed in school, in the workplace, or in life. And one marshmallow decision–self-controlled or not–won't spell out a person's entire future. The marshmallow study investigates a broader topic within psychology: self-control, impulsivity, and consequences. But by no means is delayed gratification a life solver or high SAT score bringer. And it certainly won't nullify the crippling effects of certain impoverished environments. At the same time, it may highlight something important about people and their decisions. And given the general recklessness of children, self-control should still hold a place on an educator's list.